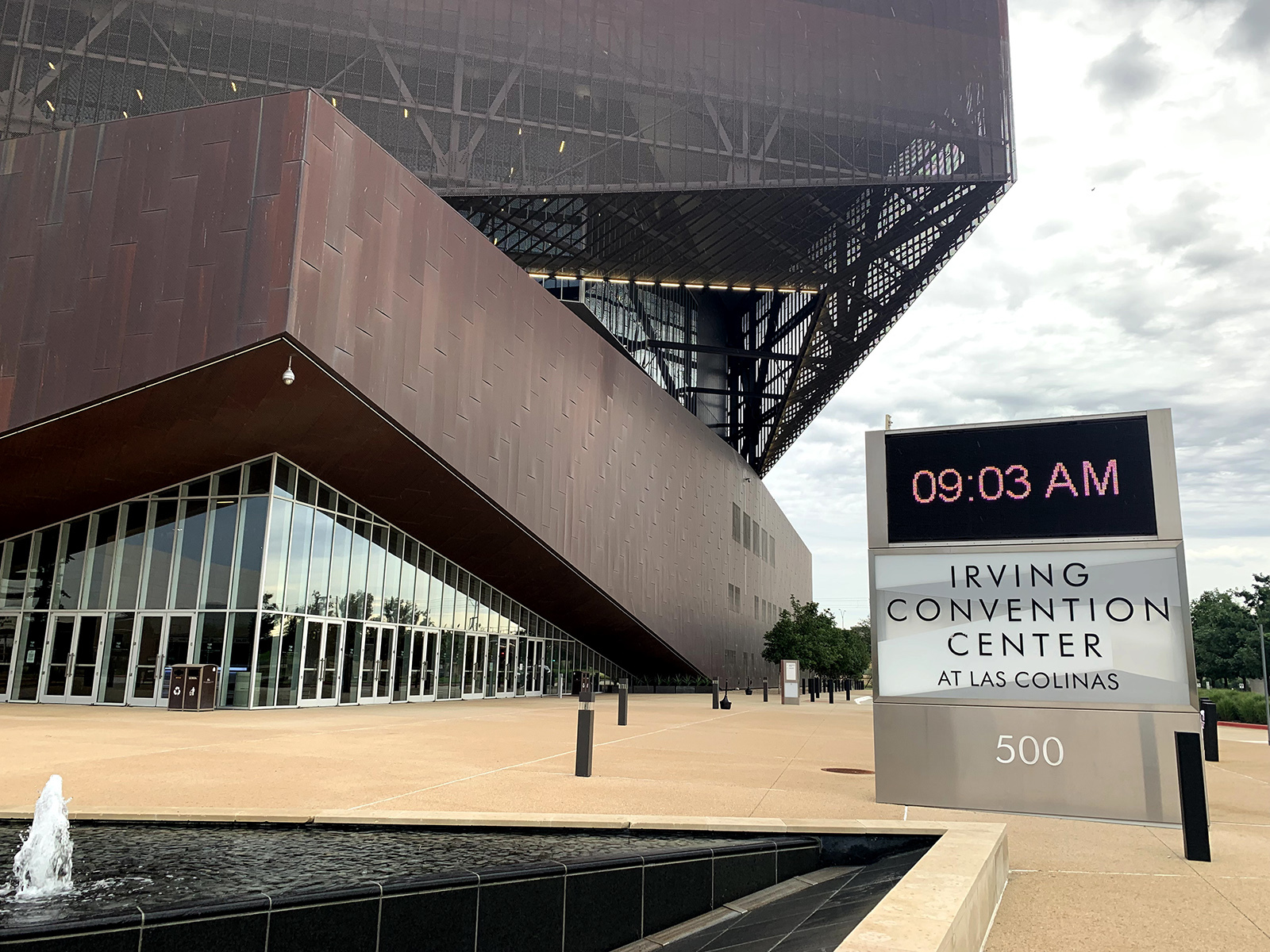 Our journey to Texas Linuxfest (TXLF) began Friday afternoon with a five-hour drive from the Texas coast north to the hill country. The plan was to rendezvous at Hard Eights BBQ from 6:30 to 8:00. Since we had to make a five-hour journey it had us arriving a little later to the meetup. As soon as we pulled into the parking lot that smell of slow-smoked Texas BBQ slapped me right in the face, and I knew I had arrived; Google did not even have to tell me.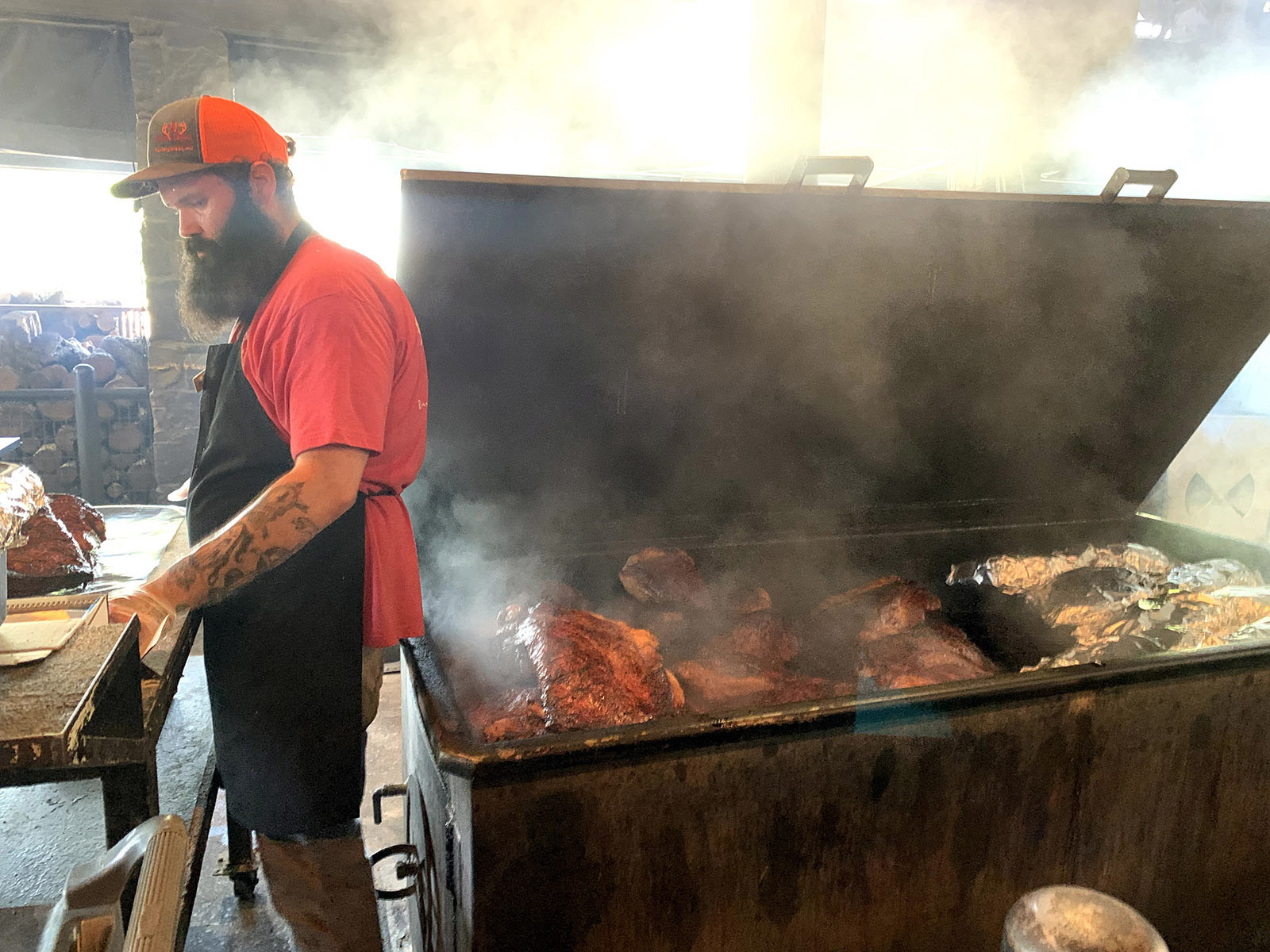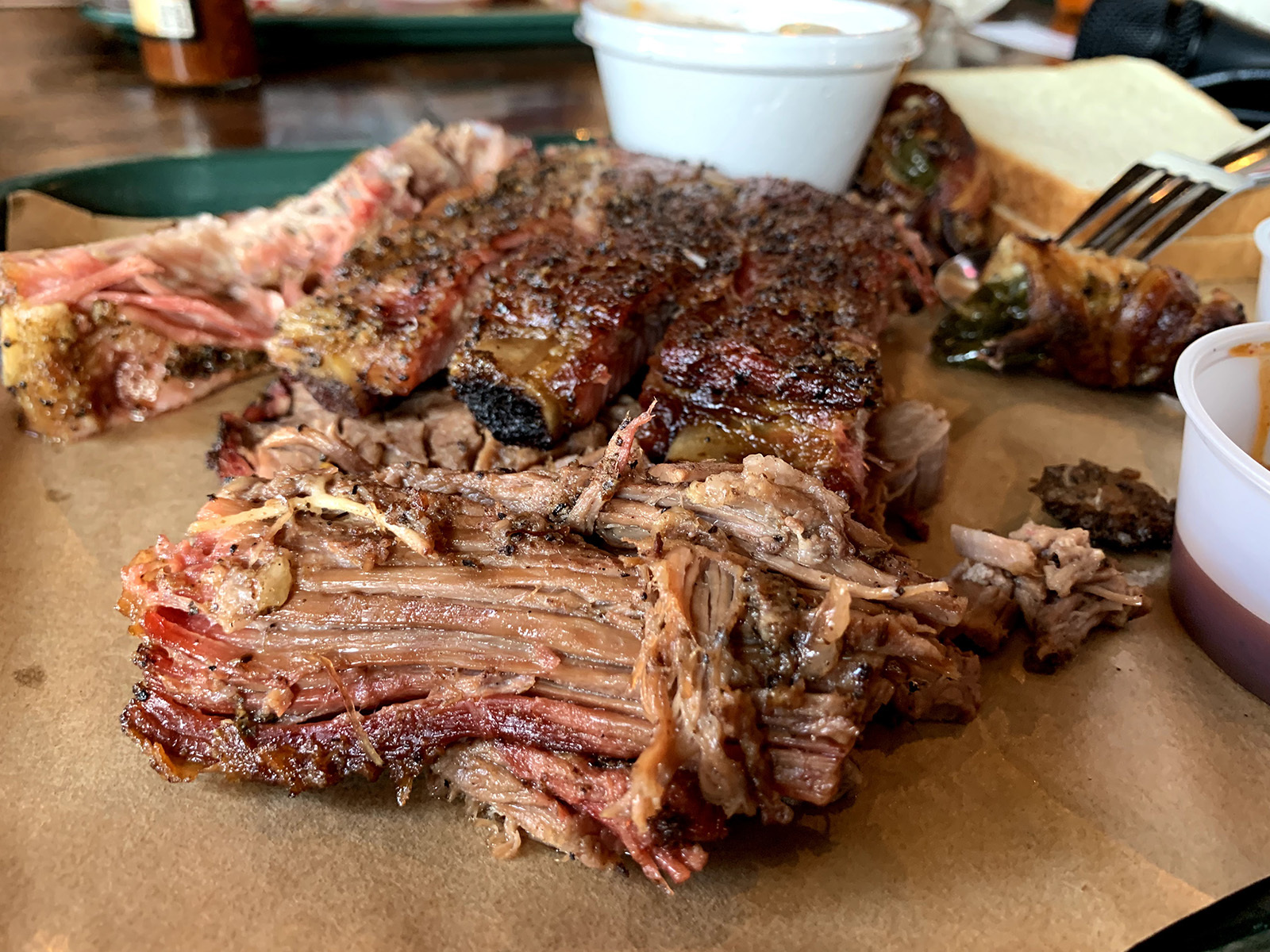 After making our way through the ala carte line we sat down with what was left of our meetup. Thankfully there were quite a few that decided to stick around so we were able to hang out, eat, and share in some great conversations. Then it was time to retire back to the hotel, kick off our shoes, and pass out.
We woke up to a beautiful Saturday morning. After getting all the swag together, it was time to head across the street to the conference center. This year we were able to set up right next to our friends Chaz and Mike from Linux Academy. Once the Jupiter Broadcasting booth was prepared it was time for us to head over to the Keynote.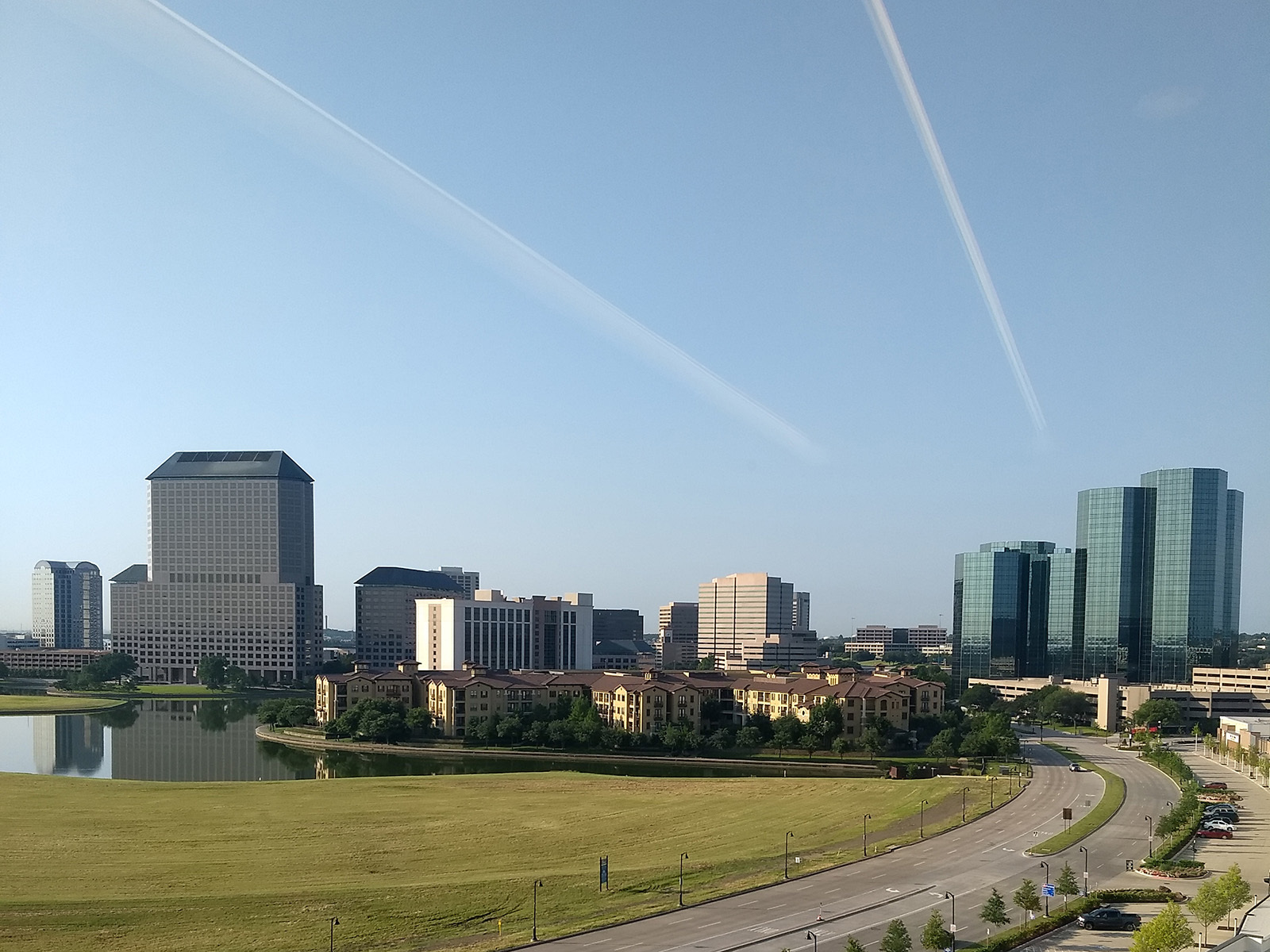 This year's keynote was given by Thomas Cameron. He was previously a regional chief architect at Red Hat and currently works on the Amazon Linux team. While he might be considered an "old-timer" by some his message was anything but that. He talked about some tough topics within the community in a really fun and elegant way.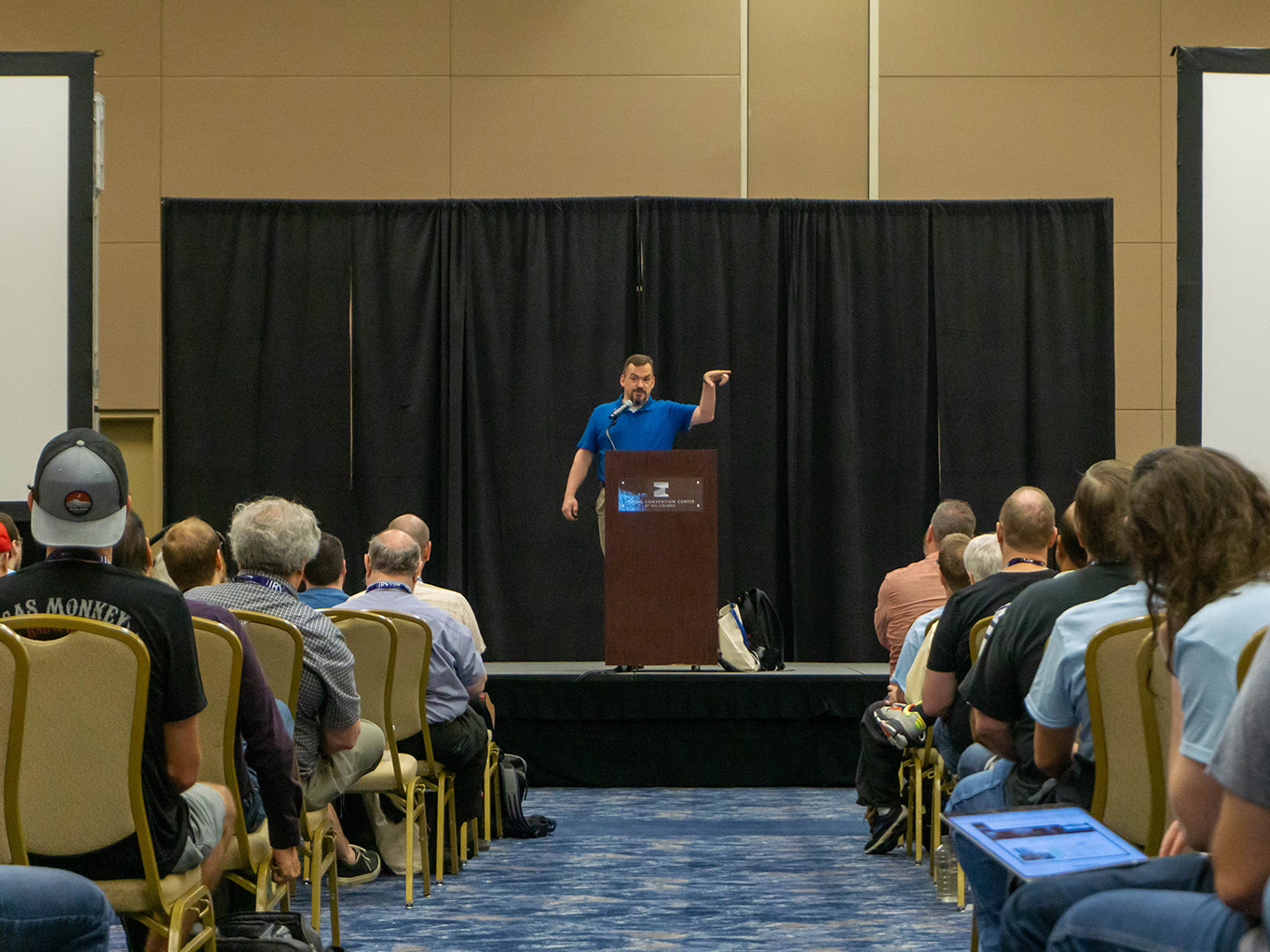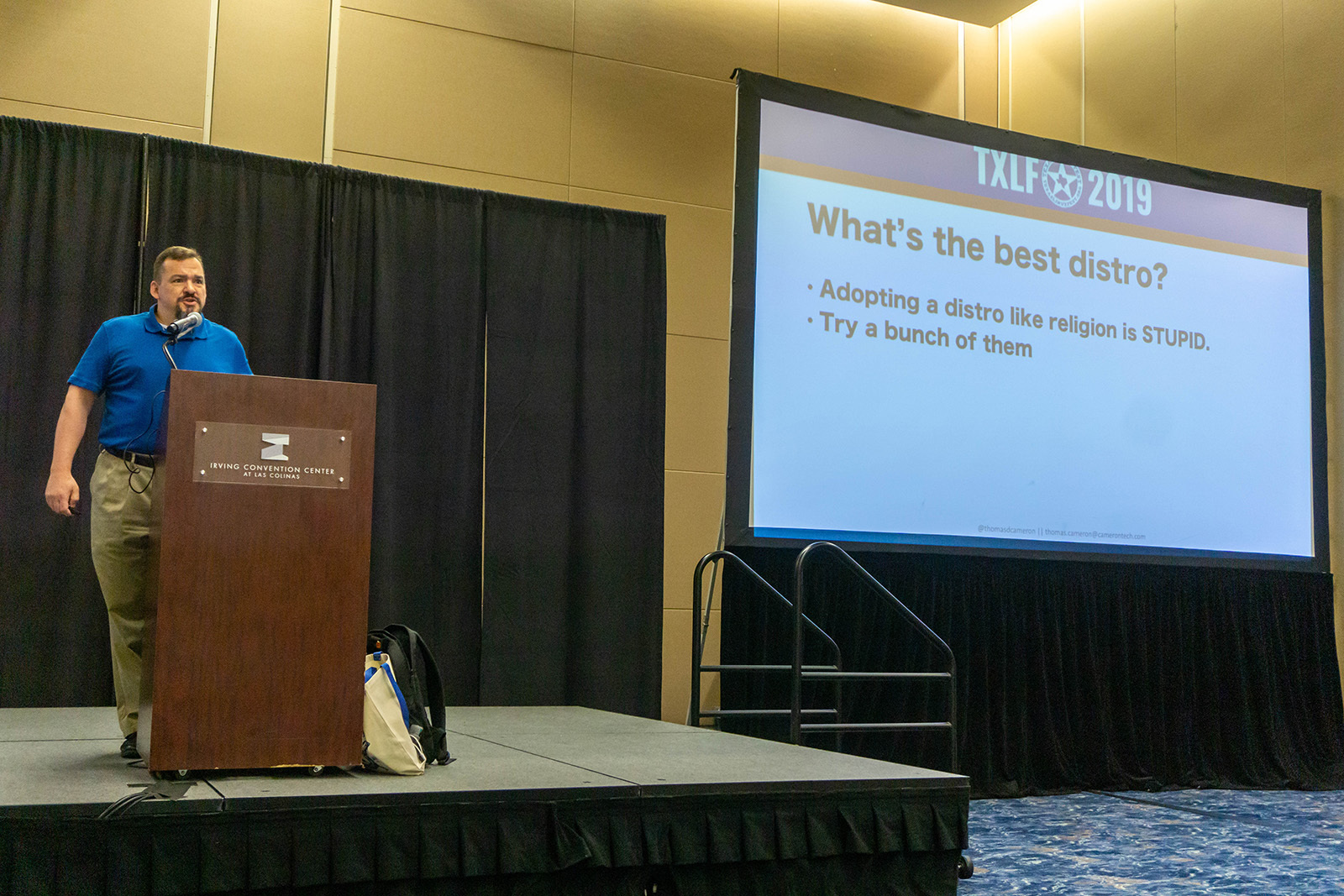 Being a Linux admin today isn't enough. You really need to diversify your skill set. If you're not trained in the "cloud" it's going to be a lot harder to land that next job. As an example, he showed a job search in Austin. There were 56 "Linux Admin" jobs, compared to the over 4,000 positions available for the "Cloud".
Thomas also spoke about ending the distro war as well as inclusion within our community. The latter is something I feel our community really needs to hear right now more than ever. This really was one of the best keynotes I've ever seen. We need more people like Thomas. We need more people who aren't afraid to stand up and acknowledge the negativity that has existed in the Linux community for decades, and that together we can fix it.
After the keynote wrapped up it was back to the Jupiter Broadcasting booth for a couple of hours where I had a great time getting to meet with old and new friends alike. It really was awesome seeing how many people enjoy the various podcasts we produce and how they've been fans for years. It's so remarkable hearing stories about the different ways people discovered the network.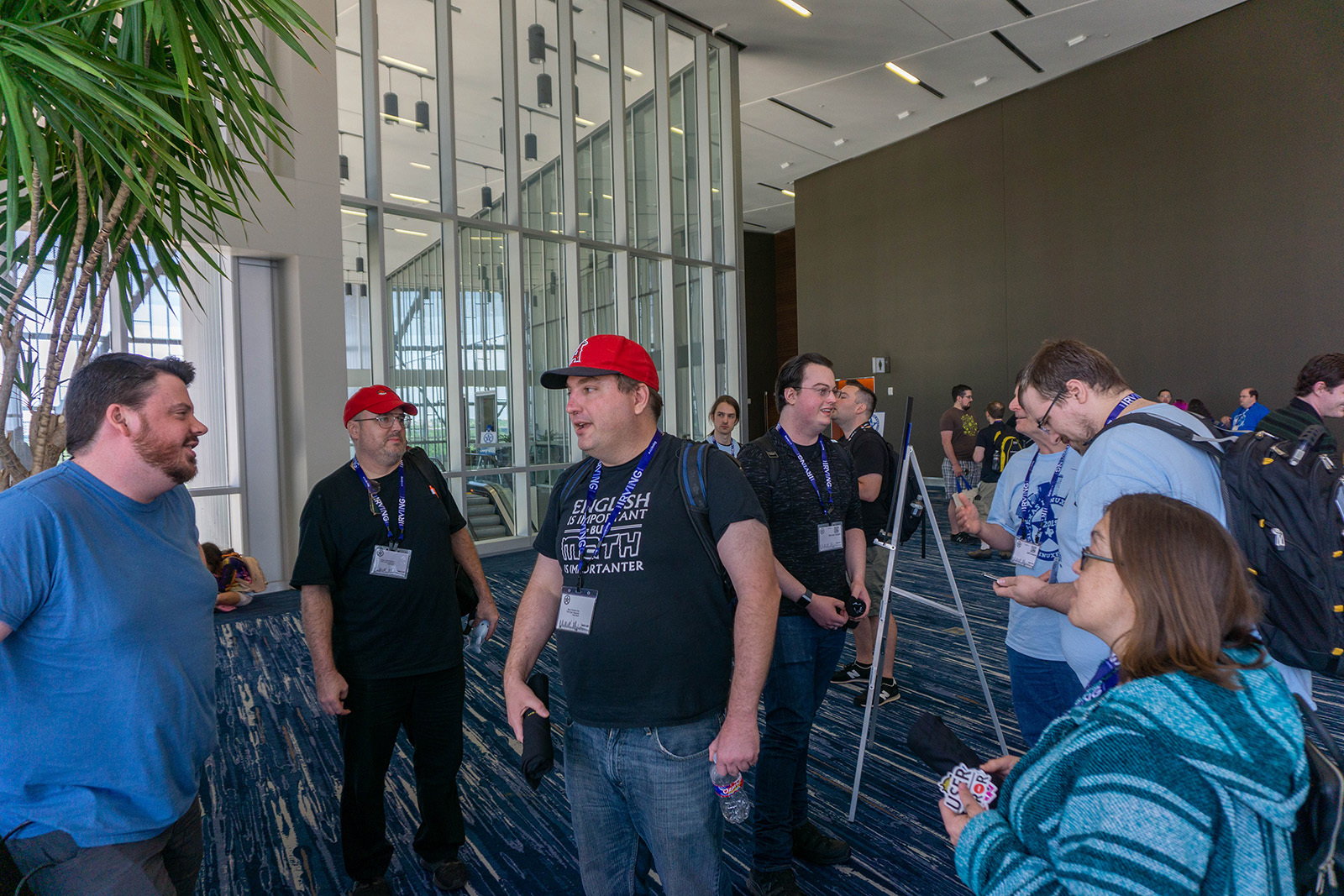 With the next round of talks about to start Chris and I decided to divide and conquer. He went to Ell's and Allie's talk (Confessions of a Sysadmin), while I went to Alex's (The virtues of an open Home Automation system). Both talks went off without a hitch. With Alex's talk, it was evident people agreed with his idea of moving your home automation away from vendor lock-in. Just the types of questions coming in really showed how engaged people were and how interested they were in an open-source solution.
Chris said Ell and Allie's talk was a packed house and went over extremely well. I was personally really bummed out because this is the second time I've had to miss a talk given by Ell (thanks conference schedule fairy). One thing I can say though, the applause coming from that track was REAL. That itself was verification to me that Ell and Allie nailed it.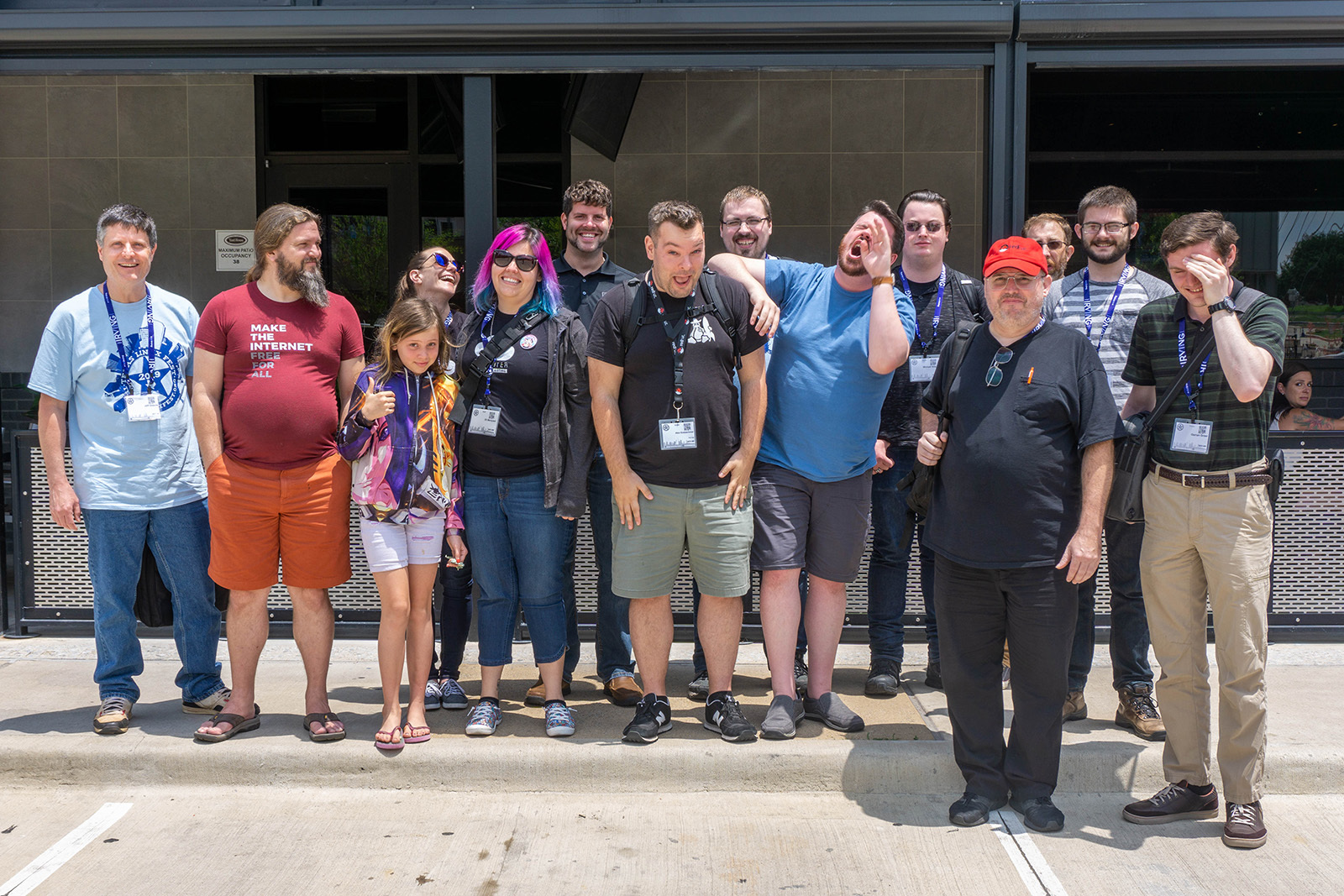 With stomachs growling and friends in tow, it was time to find some lunch. We opted for the "Yard House" which was just a few blocks away. This place had almost 50 beers on tap and an extensive menu with a little bit of everything. They even had this gigantic pretzel that I instantly regretted not ordering. After a beer and some BBQ chicken pizza it was time to head back to the convention center to hang out at our booth.
There was a steady stream of people coming by to tell us just how much they enjoyed what we do. Which really makes me feel good about the small part I play in this community. Then, just like that, it was time to pack up the booth and head back to the hotel.
After a short visit to the room, it was time to meet back up with the crew and go find some dinner. We ended up just deciding to meet up at the authentic Mexican restaurant located in the lobby of our hotel. This place had the largest serving of guacamole I've ever seen. Seriously, that serving of guacamole had no less than three avocados. I opted for the street style asada tacos.
After dinner, a group of us decided to carry our conversation over to the "Gingerman" located a few blocks away from the hotel. We had some seriously good laughs, deep conversations, and tasty craft brews. After a couple of drinks, it was time to walk back to the hotel and call it a night. We checked out early the following morning and a couple of us decided to grab some breakfast at the world famous Waffle House. Then, with full stomachs, we parted ways and drove back to the Linux Academy offices in Keller to record an episode of Linux Action News.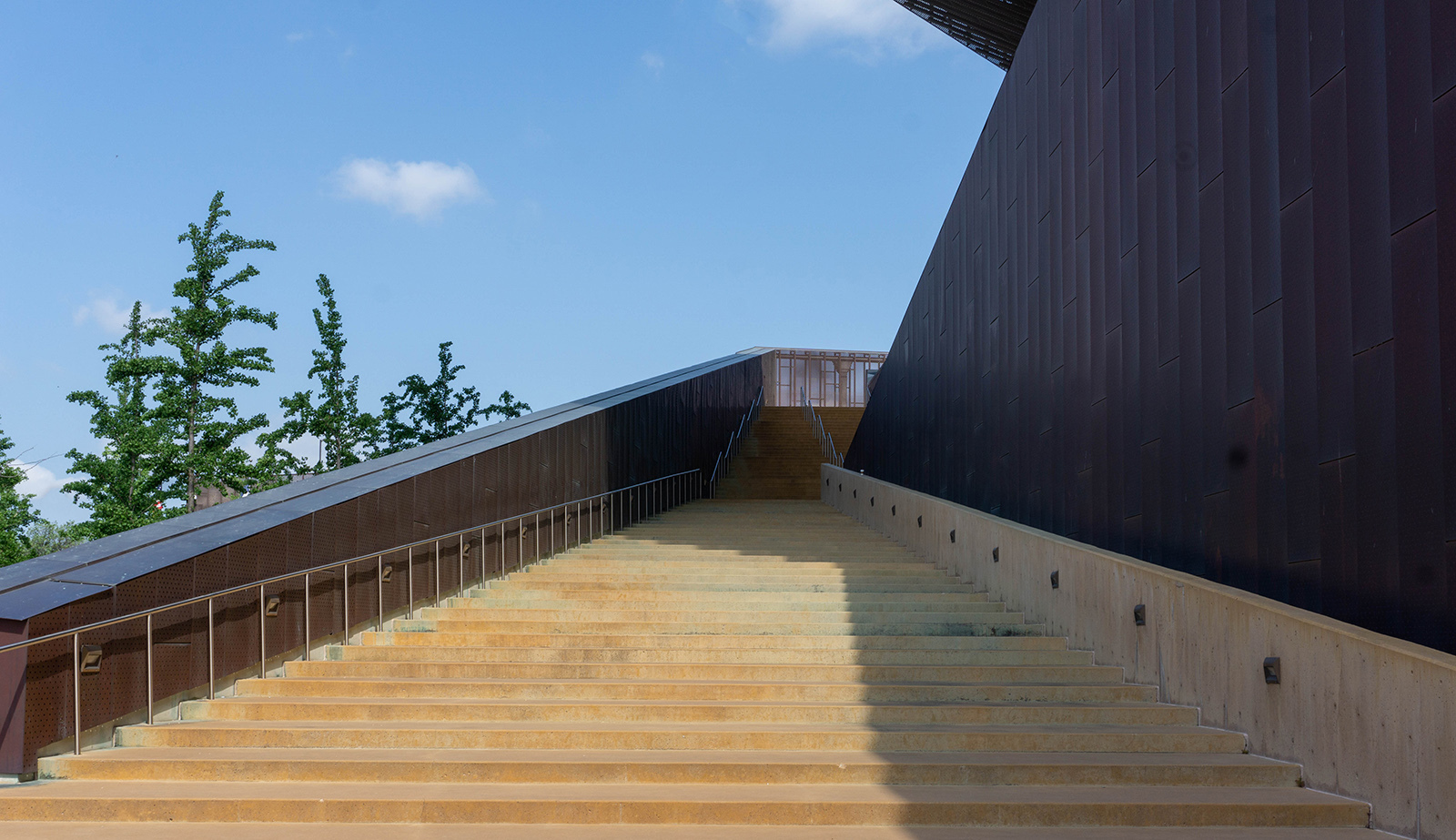 This year's TXLF was a great experience. It's always wonderful getting to see old friends, make new ones, and listen to some of the best speakers in the community. I am excited about next year's fest. I hope to see this conference grow each year. It is a valuable asset that our community cannot afford to lose. I encourage anyone on the fence about attending a Linux conference to get to the one that's closest to you. You'll learn a lot and more importantly make some awesome new friends.