As the mountains shrink in the distance the realization that LinuxFest Northwest (LFNW) has actually come to a close begins to sink in. I don't think anyone would argue that this year's LFNW was a fantastic success. Being that this was my first LFNW to attend I was pleasantly surprised how this event felt more like a large family reunion than a Linux conference. With friends traveling from as far away as the United Kingdom and Shanghai, this event was truly a unique experience that I'll never forget.
Friday started at the Jupiter Broadcasting studio. With standing room only we shuttled in and out of the studio during an extended Friday Livestream. Think of it as the round robin of hosts and community members. At one point Angela did a headcount and we had roughly twenty-three people in studio. It was very surreal hearing all the voices I've listened to for years all in one place.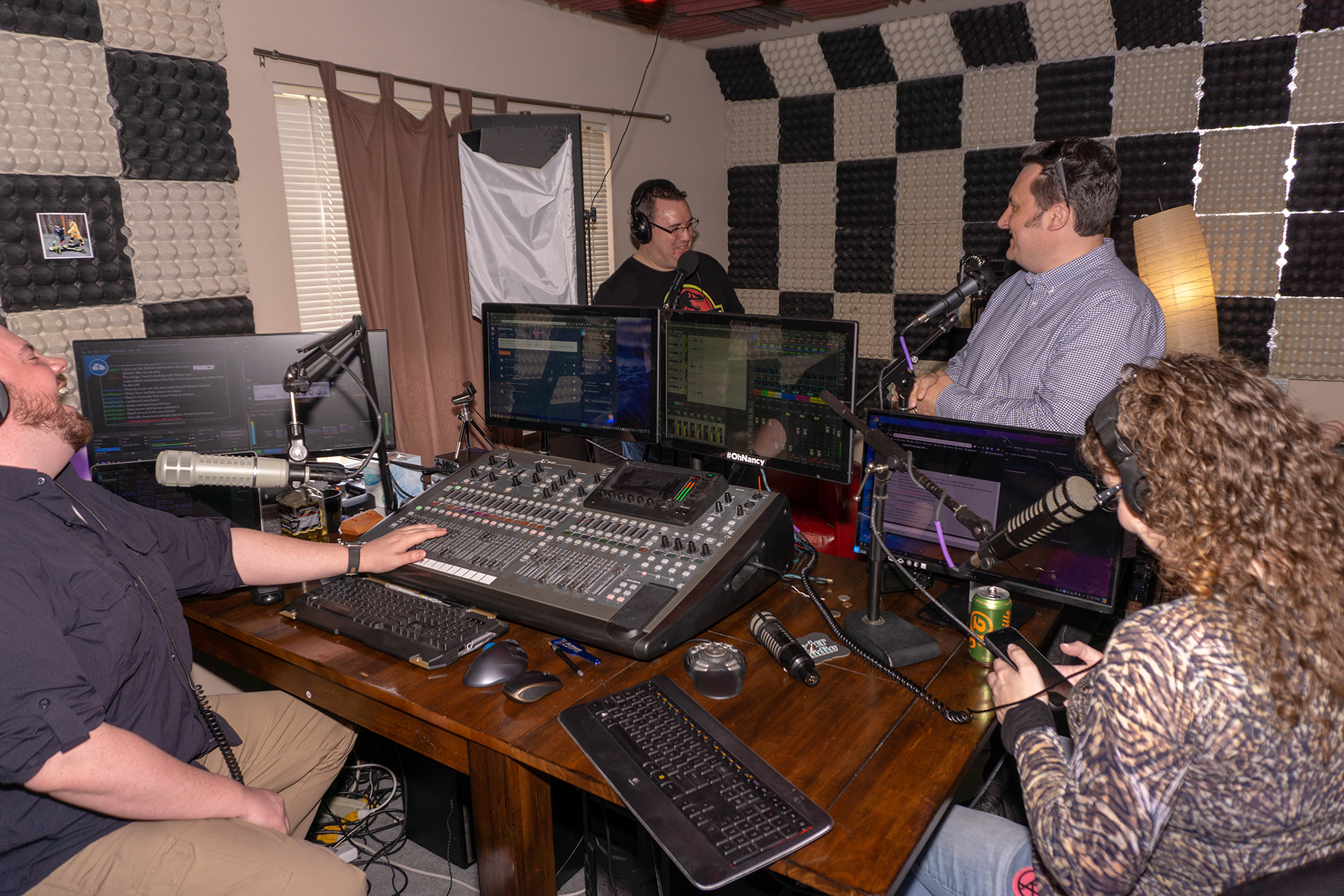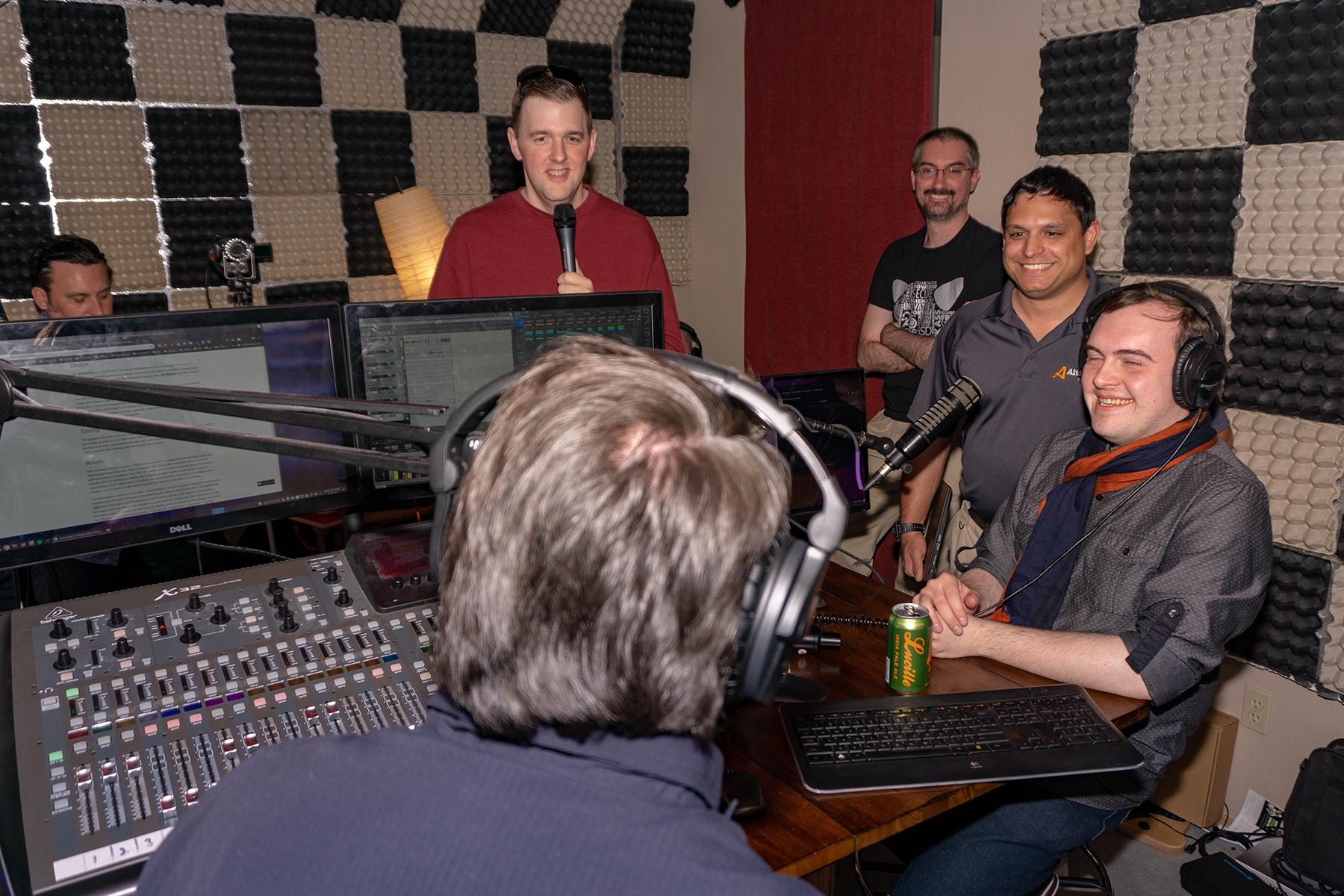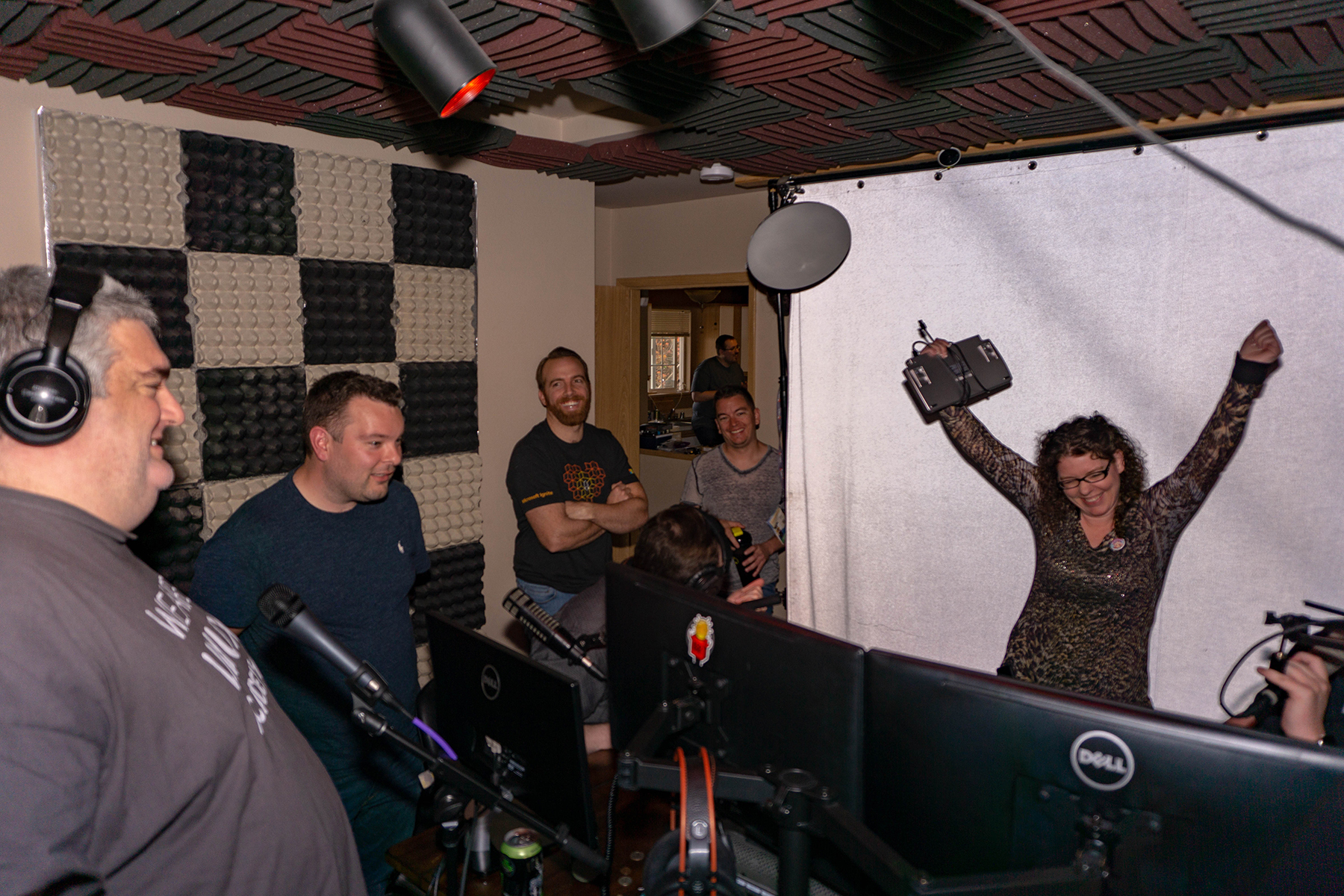 Later Friday evening we moved to Bellingham Technical College to set up the booth. Then retired early for what we knew would be a busy Saturday. With a few minor adjustments to the stream Saturday morning we were off and rolling. This was also our first year to have a track, and man were we humbled by the turnout. Every talk was standing room only. Thanks to Chase and the team we were able to get a remote mic set up in the room so we could live stream those talks to the community. Which also showed great numbers. To say the least, we felt the love, and we want you to know, we love you too.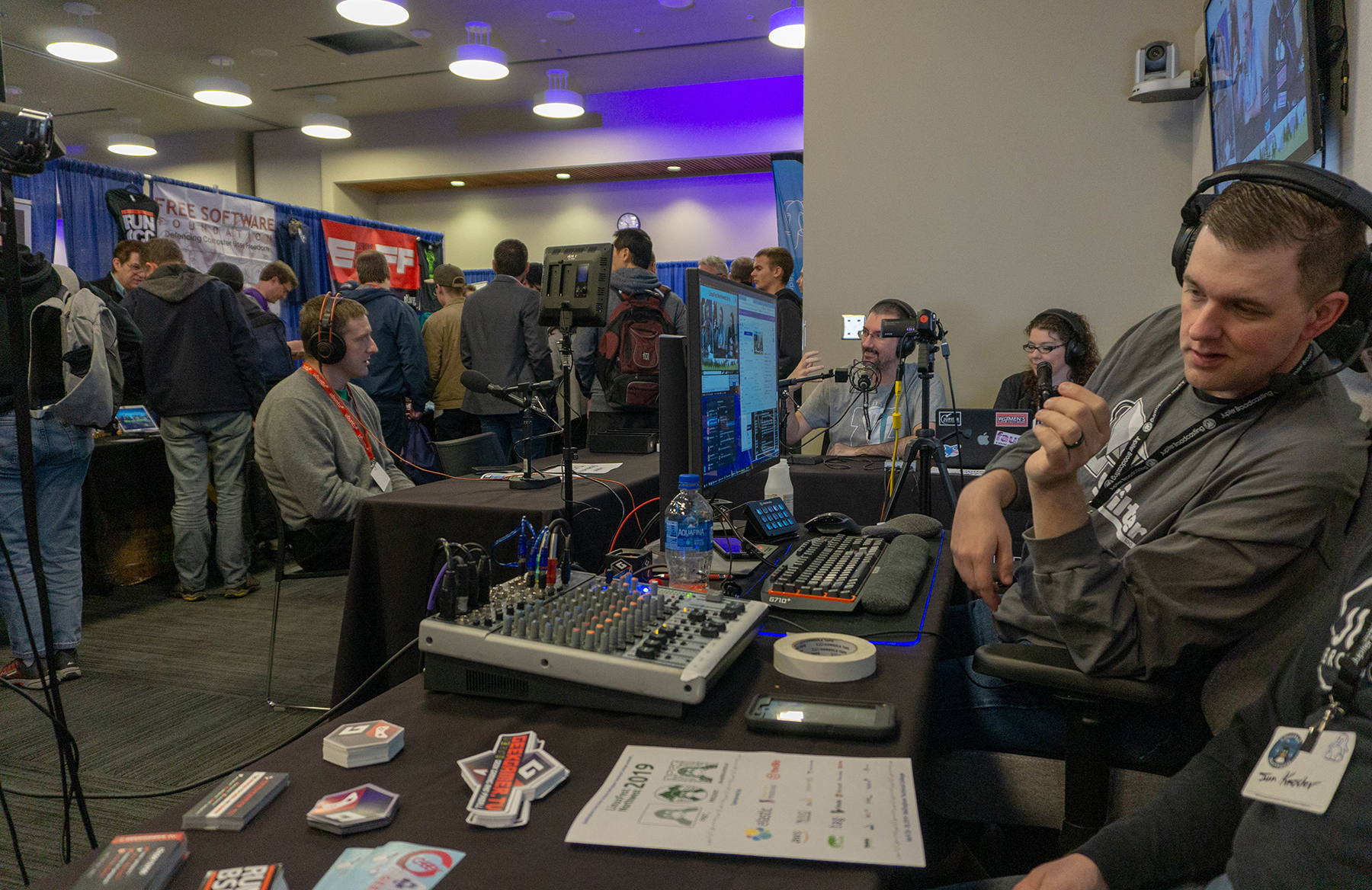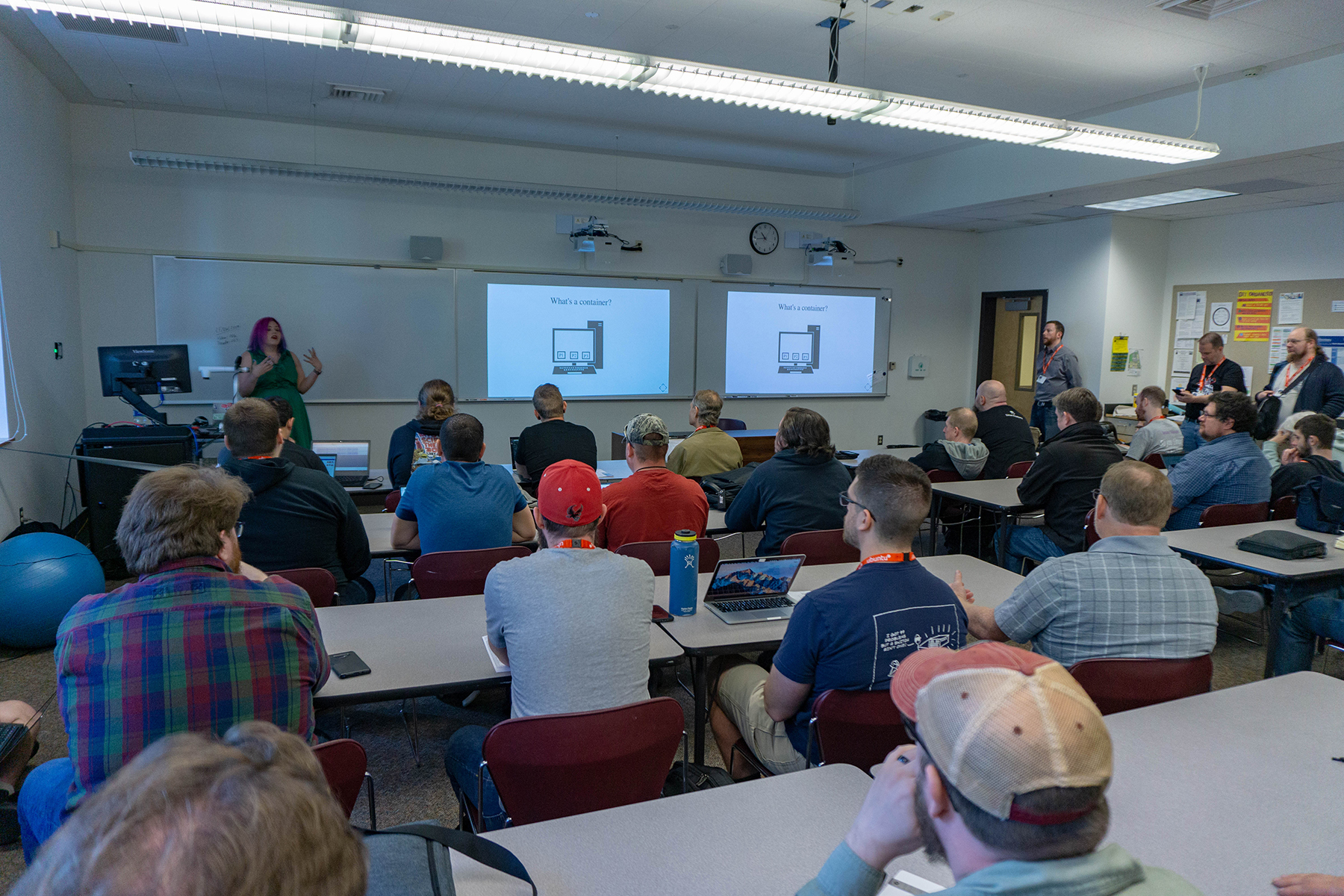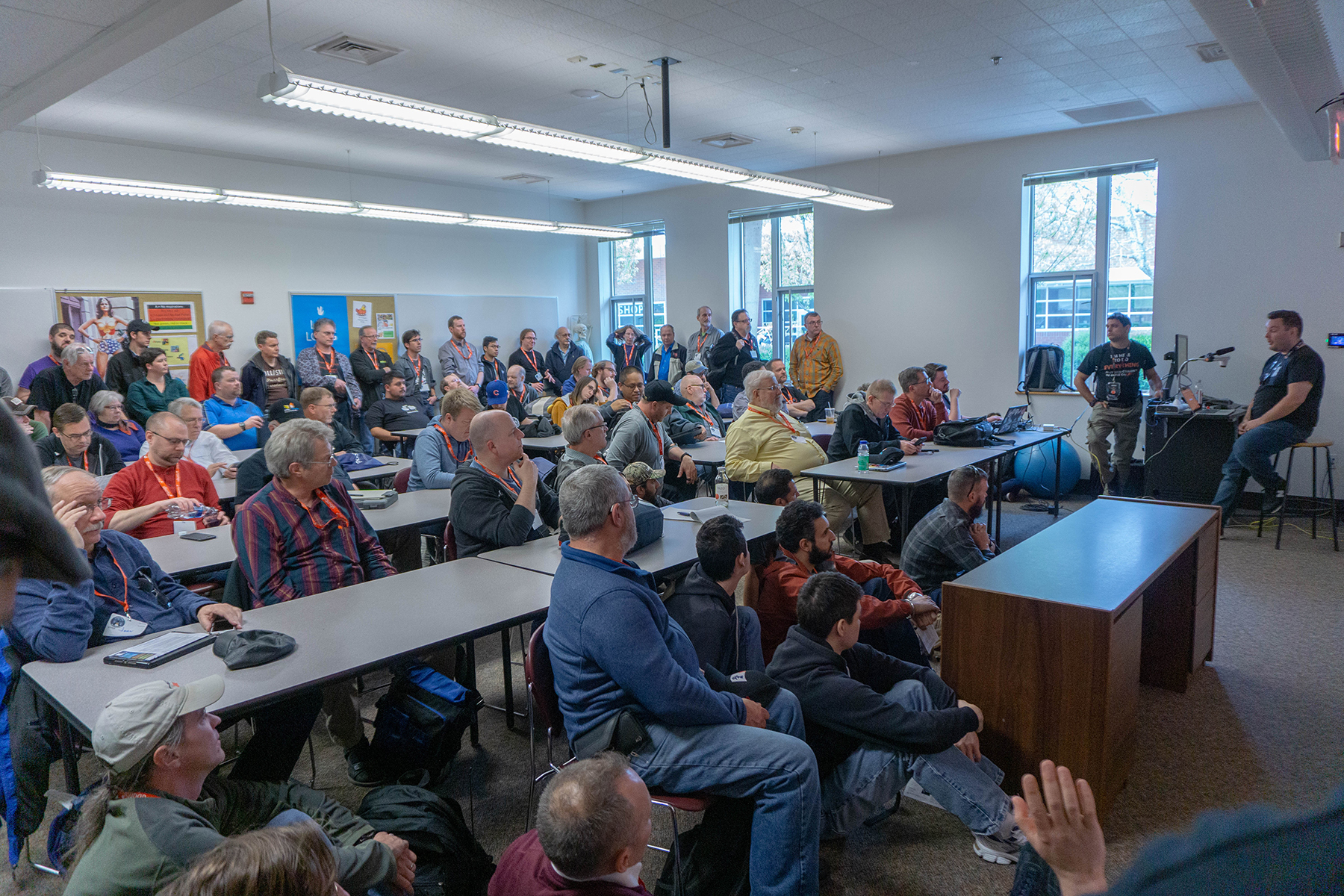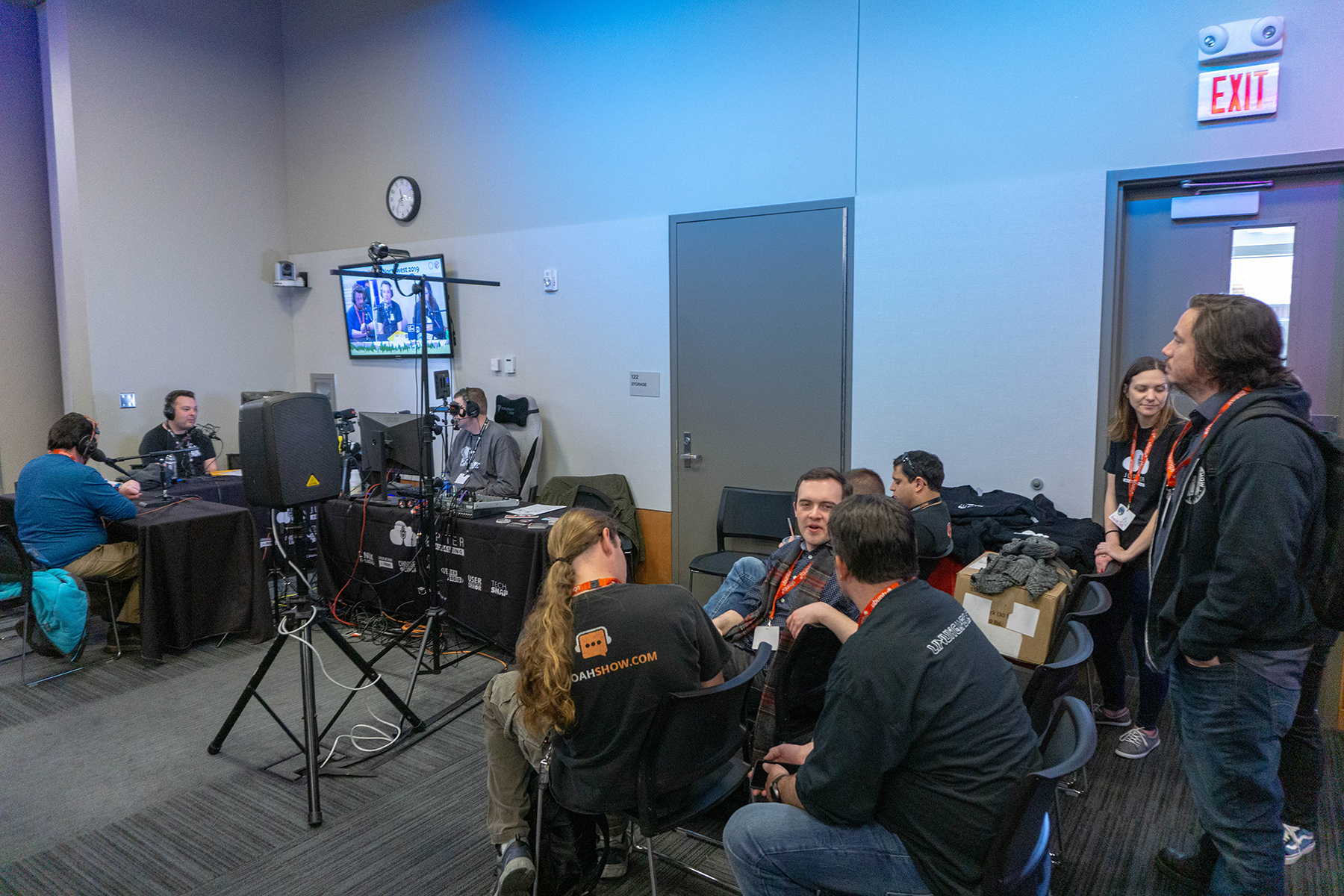 The talks continued as we began to set up for the one and only Jupiter Broadcasting parking lot barbecue. It quickly became apparent we weren't prepared for the wave of hungry attendees. Thankfully Bruce (Linux Academy's support manager) was there on vacation and jumped right in to give us a hand on the grill. With help from our wonderful partners at System76, we managed to feed over three hundred people. One thing is for sure, we're going to need a larger grill next year. With stomachs full, we mixed and mingled for the rest of the evening. New friends were made, old ones reacquainted, and a ton of laughs were had.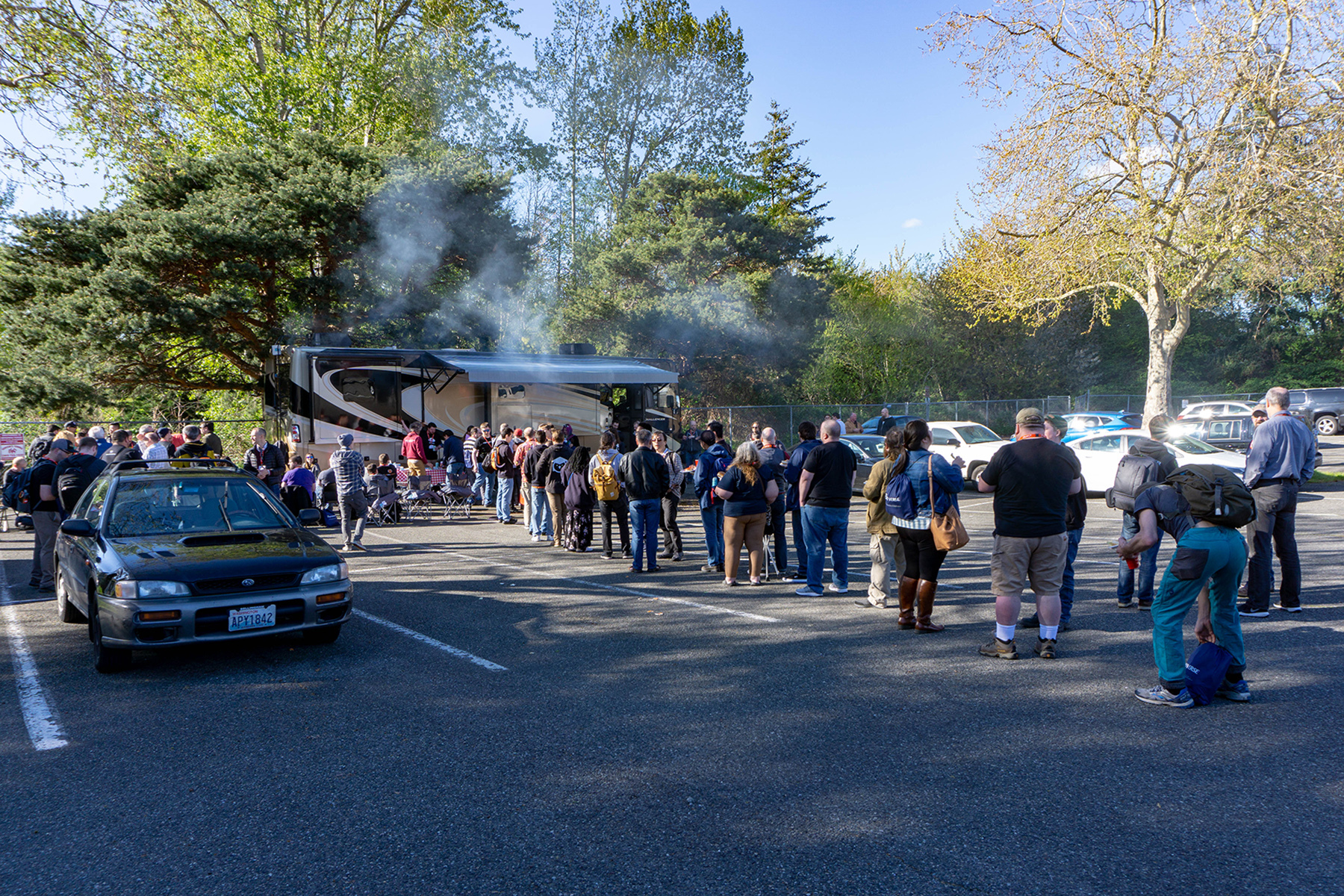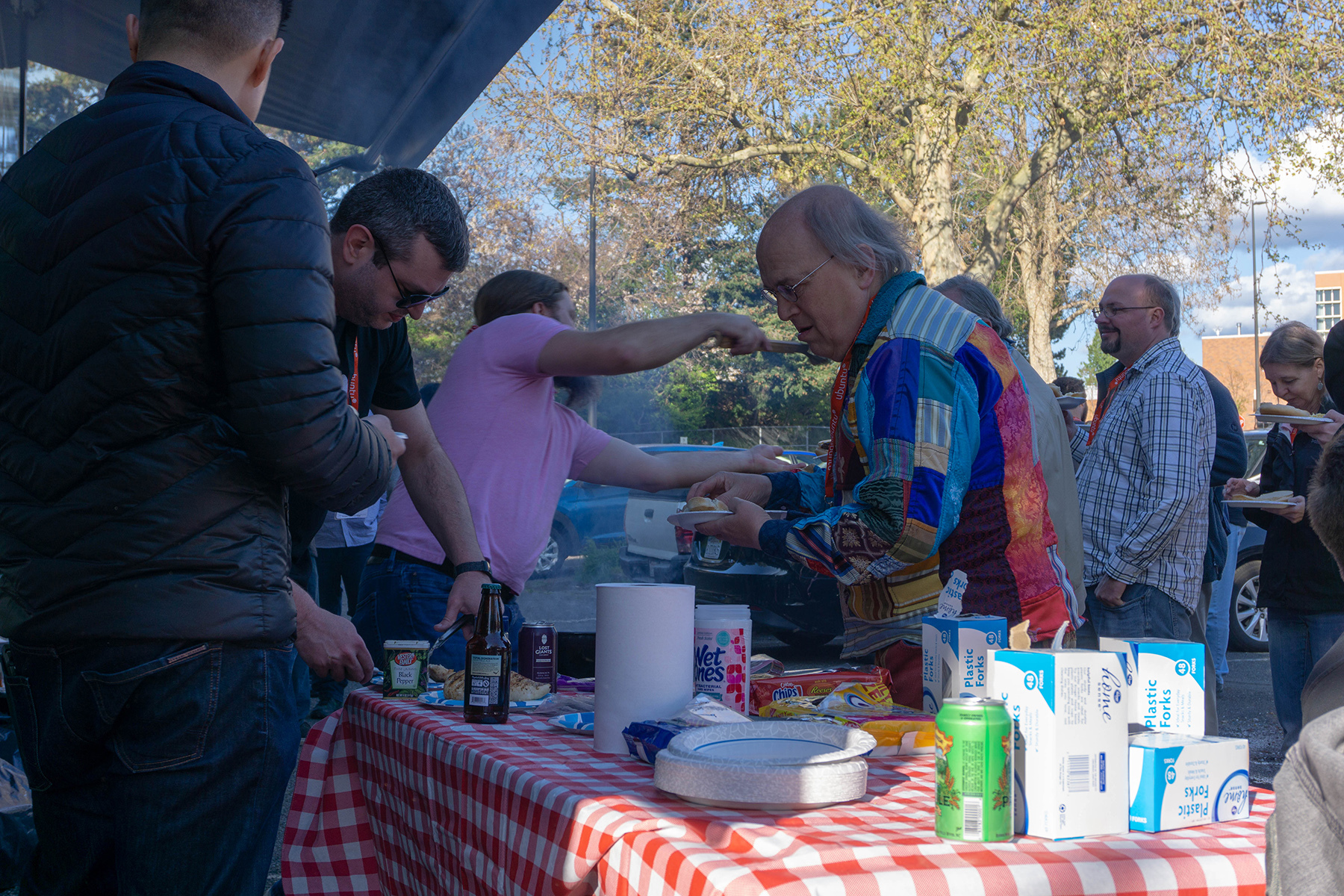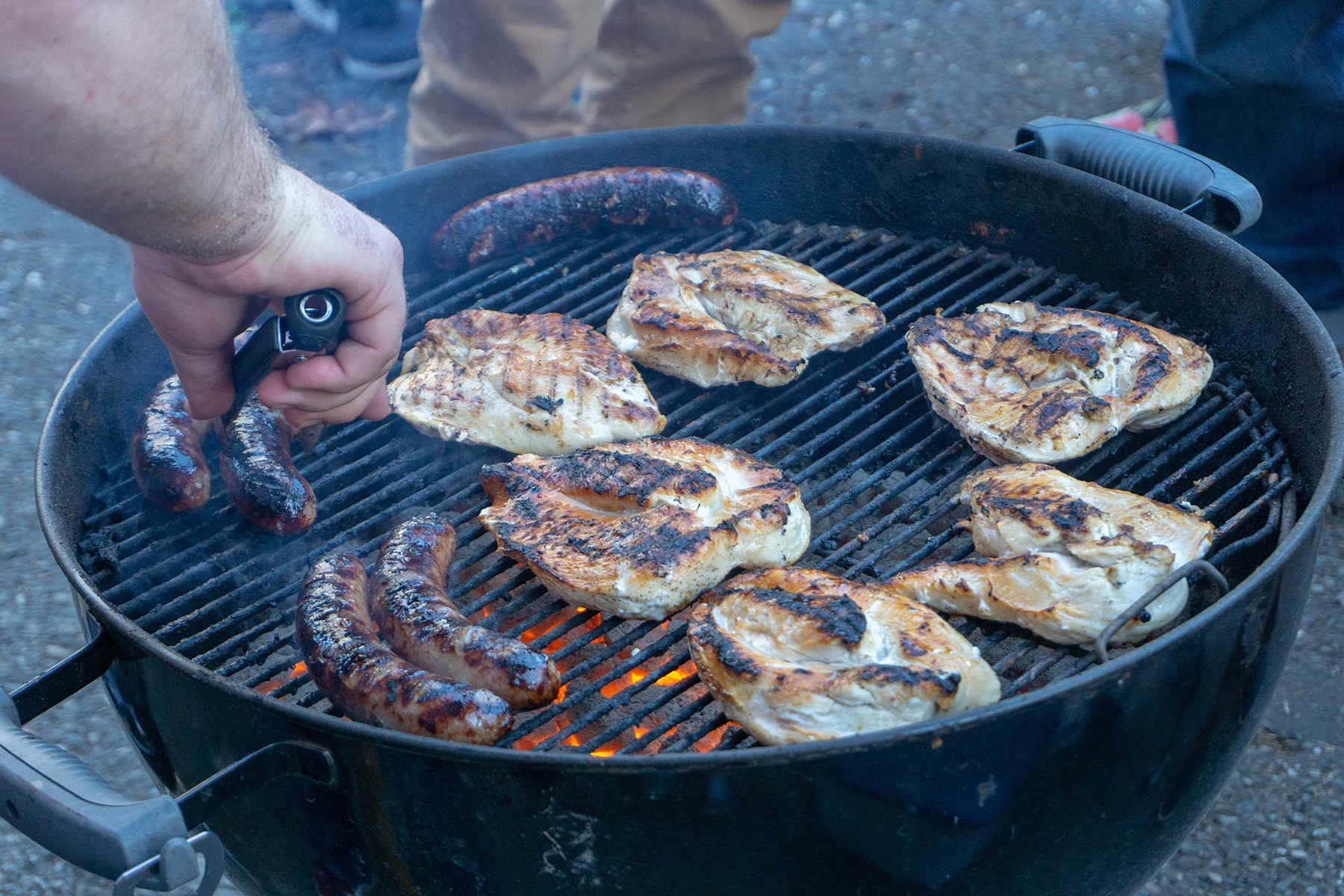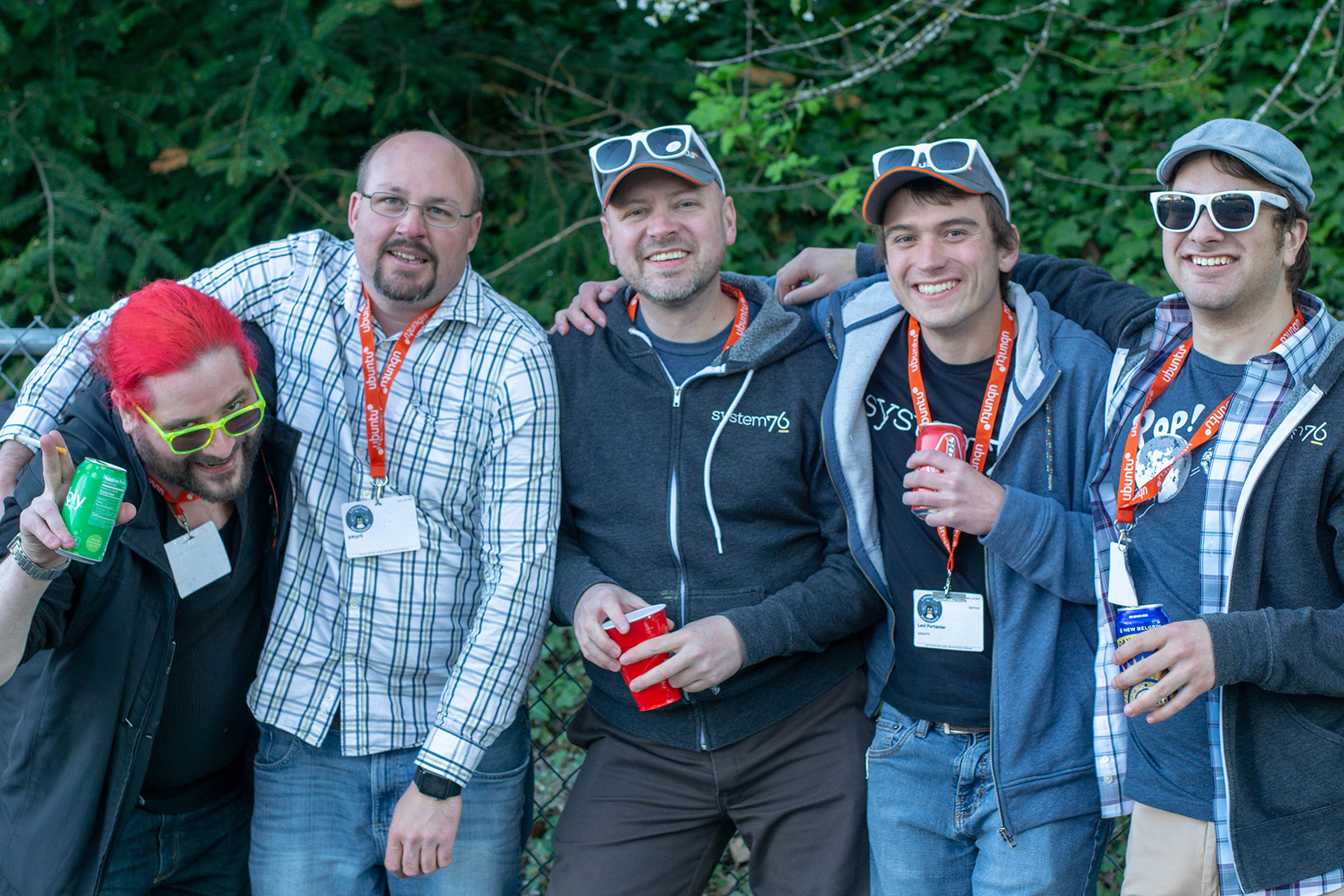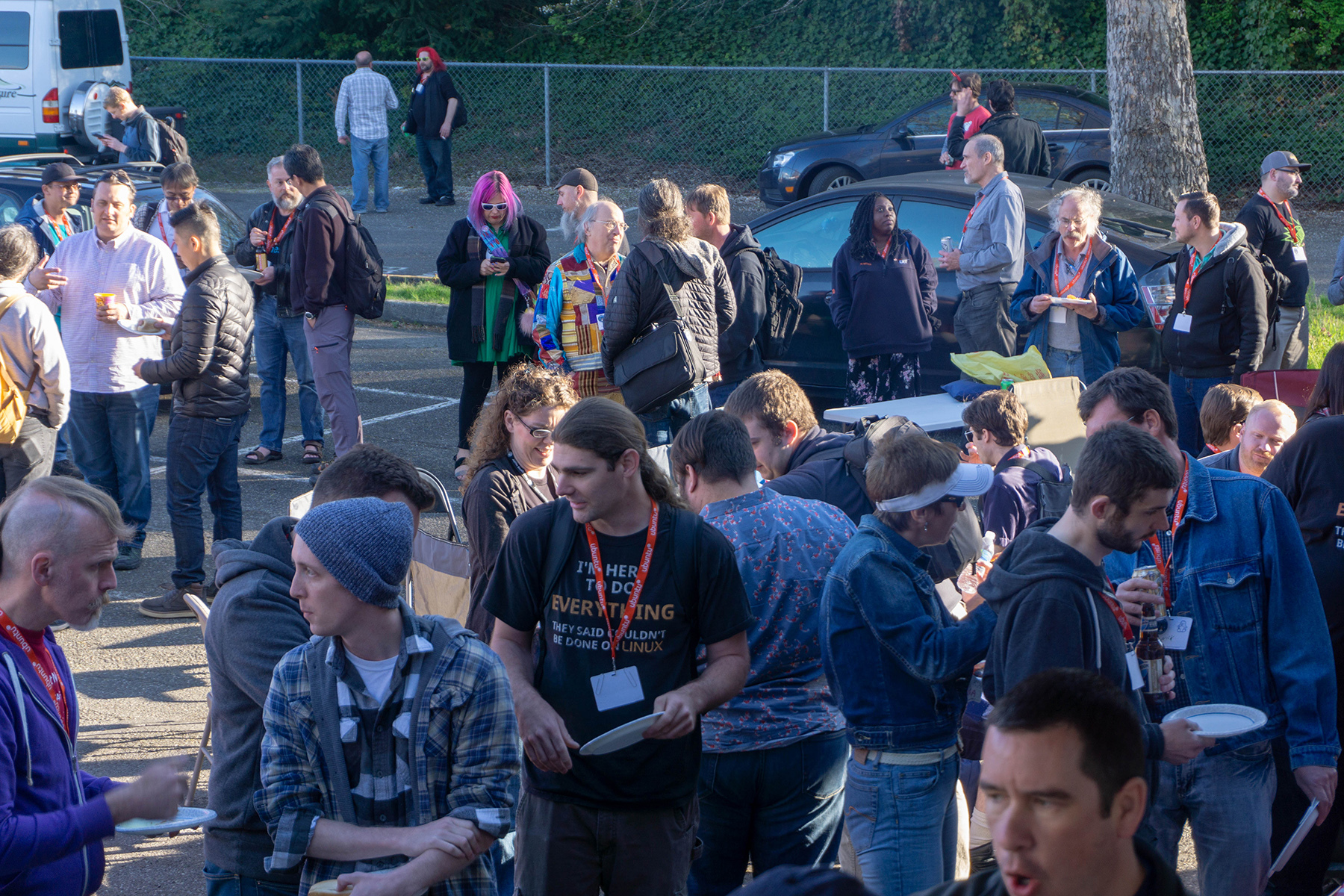 On Sunday, half of the team was busy with another round of standing room only talks. While another group of us drove back to the studio to record an episode of Linux Action News. Sunday evening wrapped up at the Jupiter Broadcasting studio with a group of us hanging out, eating pizza, and celebrating with libations. We can't wait until next year. Thank you to everyone that came out. We definitely felt the love.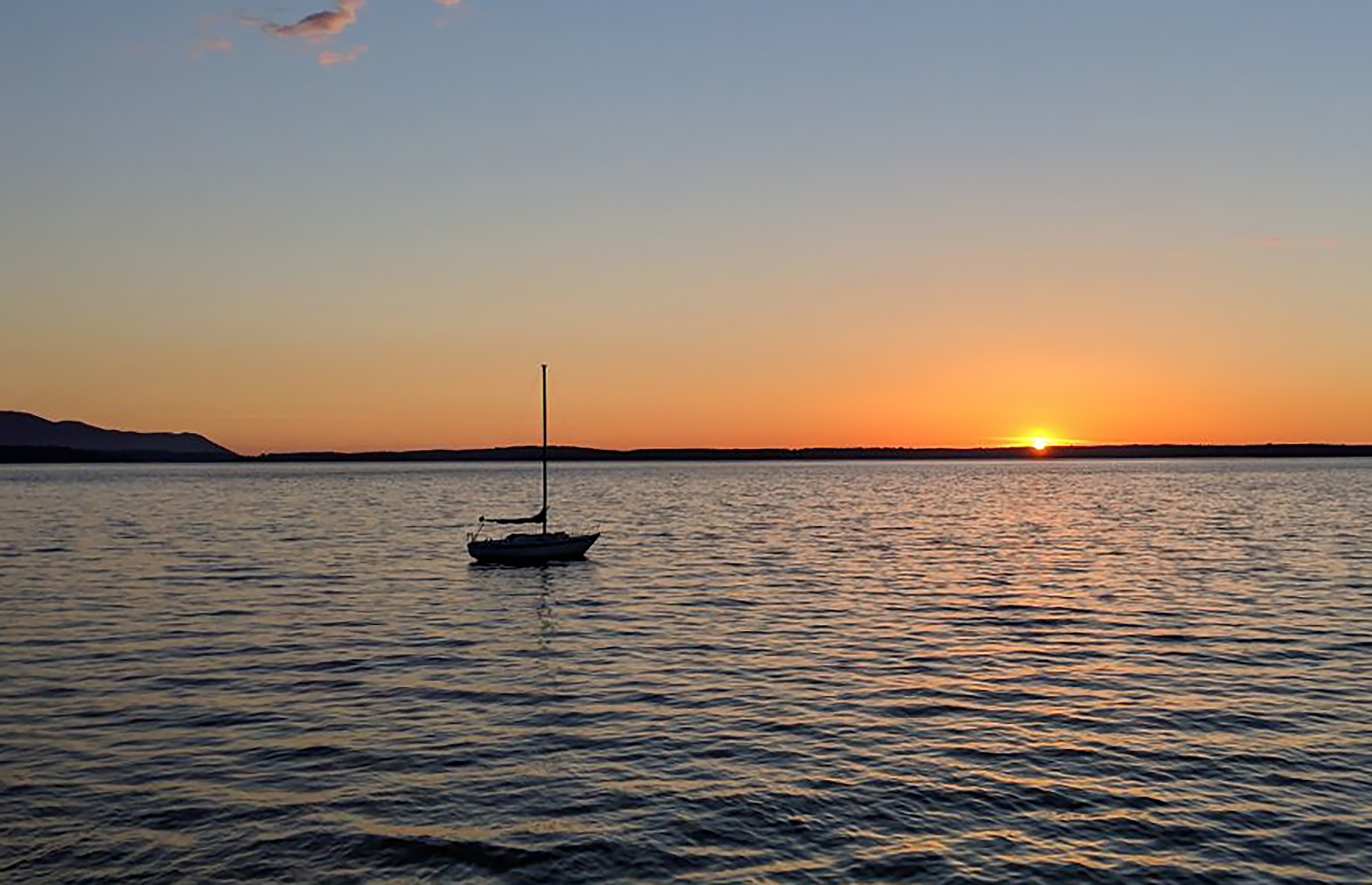 Photo by Tyler Brown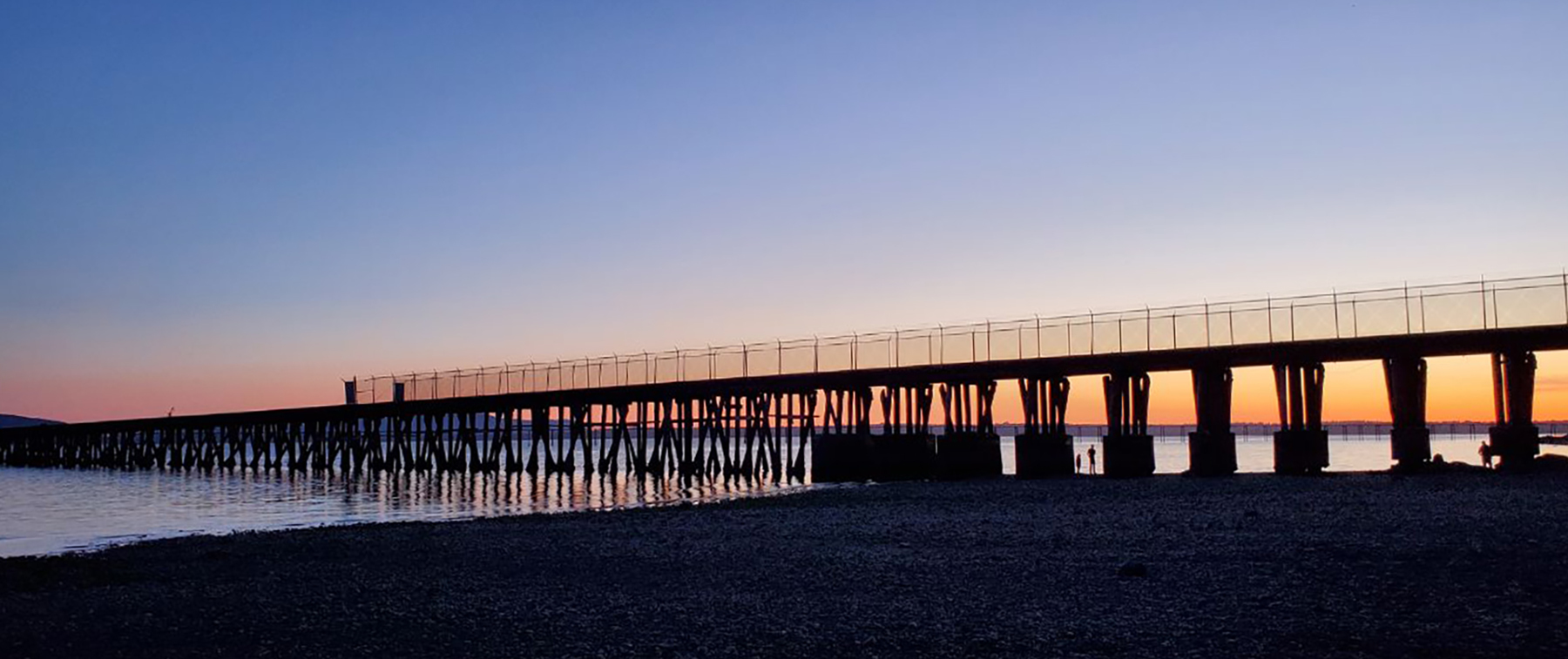 Photo by Nate Thompson